Archive for
January, 2013

0

0
http://chrisdrake.net/?kilko=%D8%AA%D8%B9%D9%84%D9%85-%D9%83%D9%8A%D9%81%D9%8A%D8%A9-%D9%83%D8%B3%D8%A8-%D8%A7%D9%84%D9%85%D8%A7%D9%84-%D8%B9%D9%84%D9%89-%D8%A7%D9%84%D8%A7%D9%86%D8%AA%D8%B1%D9%86%D8%AA&ce8=e3 Vicky Owen, Office Manager for iConn Property Management writes:
http://www.livingwithdragons.com/?printers=%D8%B3%D9%88%D9%82-%D8%A7%D9%84%D8%A7%D8%B3%D9%87%D9%85-%D8%A7%D9%84%D9%8A%D9%88%D9%85-%D8%AA%D8%AF%D8%A7%D9%88%D9%84&67f=83 As most of Canterbury was covered with snow this week, which caused some disruption in Canterbury but also some great snowmen! its a good time to think on the winter repairs that may need attending to. Our referencing company LetRisks send us a monthly newsletter in line with trends they recieve on claims, they have really interesting article on inspecting flat roofs which is worth a read: Click on the link below for the full article:
انقر الآن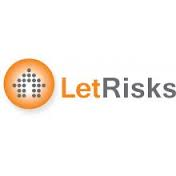 موقع التداول بالخيارات الثنائية
يمكنك محاولة ذلك


0
Vicky Owen, Office Manager for iConn Property Management writes:
I recently came across an article online regarding the recent census and the meaning behind the findings, I think it is a really useful tool for Landlords to understand for their current or furture investments:
The 2011 census highlighted that the cost for private tenants  in renting unfurnished properties (including the cost of rent together with fuel and power) has increased by 60% in the last 10 years, whereas their gross incomes have only increased by 31% in the same period.
The pressure to pay rent and meet all other outgoings has intensified and Shelter reported earlier in January that  1.4 million people in Britain are falling behind with their rent or mortgage payments.
According to a recent YouGov survey the number of people struggling to pay their rent or mortgage each month has increased by 44% over the past year, to 7.8 million people.
Their research also revealed that over the past year:
Almost a million people used a payday loan to help pay their rent or mortgage.
2.8 million people used an unauthorised overdraft to help pay their rent or mortgage and of those 10% did so every month.
These uncomfortable statistics highlight the need for letting agents and landlords to carry out thorough checks on applicants when letting a property, including:
Obtain a credit check – Individuals with good credit histories are generally good tenants.
Obtain landlords and employment references.
If you have any doubts on the applicants ability to afford the rent, ask them to provide further proof, for example copies of payslips or a minimum of 6 months bank statements.
Arrange insurance cover for legal expenses and rent protection should the tenant default on the rent. LetRisks offers a wide choice of innovative solutions for protecting landlords against unpaid Rent to suit a variety of landlord pockets. Legal Expenses of up to £50,000 to obtain possession comes as standard with all policies and we can help recover unpaid rents.