Archive for
November, 2012

0
Vicky Owen, Office Manager at iConn Property Management writes:
Over the past few years the way we advertise and market properties to rent has evolved dramatically! Prospective tenants have replaced peering in the window fronts of local agents with anytime internet search sites giants like Rightmove, Primelocation and Findaproperty.
In a age where Internet is King – with nearly 98% of our sucessfully let properties coming from an internet enquiry, it is important for us to keep up with our prospective tenant habits.
We now take "Featured Property" slots on the three largest property portals – www.rightmove.com; www.primelocation.com; www.zoopla.com meaning that our clients properties are advertised at the top of the page, seperating them from the competition, highlighting them first and giving their properties a head start.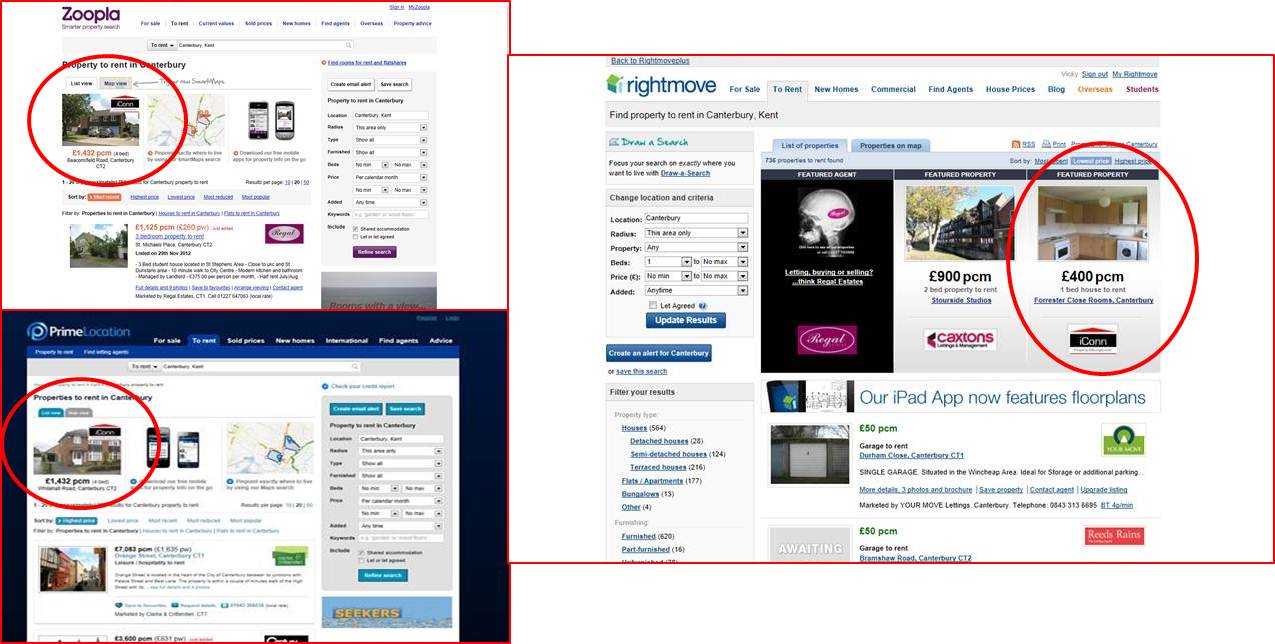 Now we see another change to the media market with the use of social media sites becoming more popular and opening companies out to interactive, on the spot feedback; the biggest being Facebook and Twitter… even the mighty property portals now provide links for people to "Like" or "Share" their properties on their page!

We have now signed up to PropertyPlace which is an app on these sites created to advertise properties which has over 10,000 monthly users showing the evolution of these social sites to a place of advertising potential.
Our social media sites are growing by the day, with our company Facebook page having nearly 350 likes, our Twitter account has over 600 followers coupled with our blog following and our LinkedIn sites and the new Google+ page – we are bringing our properties to a new market.
Although this highlights the benefits to our Clients as this new advertising potential unfolds, there is a huge benefit to the prospective tenants – social media is instant, with property portals taking up to 24 hours to update their new listings – social sites provide an exclusivity in a fast moving rental market. It provides interaction for the customer not only with the company that is advertising but also with their friends: liking a property or commenting on a post spreads their activity to all their friends who then comment with advice or provide feedback for that person.
The secret to this social media growth is connectivity, interesting and relevant posts and recommendations. Please take a moment to explore our sites and by providing recommendations or getting involved and interactive with us helps us to broaden our auidence which in turn benefits our clients and tenants.
Click on the links to join in:
You can link with our personal Linkedin Profiles here to: